… there is no place like home
Are you looking to invest in a new property or maybe you are a new homebuyer who's looking for a place to finally call home? D'enclave estate is situated in Ikoyi, Lagos State. If you're conversant with this location, you'll agree that it's a beautiful and strategic site to own a property. The 4 bedroom maisonette terrace duplex apartments in the Estate are all Ensuite with stunning fixtures and an excellent finish. The massive living room is bubbly with ultra-modern furniture and fixtures that reflect the high taste of modern homes on the Island. The windows overlook the beautiful scenery of the Estate and the secured sliding doors are designed to bring some of the natural light and cool breeze in- if you decide to leave it wide open.  These homes are as comfy as can be and everything you'll ever desire in a 4bedroom maisonette terrace Duplex. 
Massive 4bedrooms + BQ

Fully installed air conditioners

All rooms Ensuite

Resplendent Masters Bedroom

50 meters swimming pool

Well fitted wardrobes

CCTV Surveillance

Two lounges

Three car parks per unit

24hours dedicated power supply- 500kva stationed transformer
A service personnel room

Fully fitted kitchen with cooker hob, oven and microwave

Sewage treatment system

Perimeter fencing

24 hours water supply

Water treatment

Round the clock security

Recreation area
The 4 bedroom maisonette terrace Duplex homes in D'enclave estate are fast selling. Well, you cannot expect anything less for homes of this standard, as more people are eager to have at least a unit of it.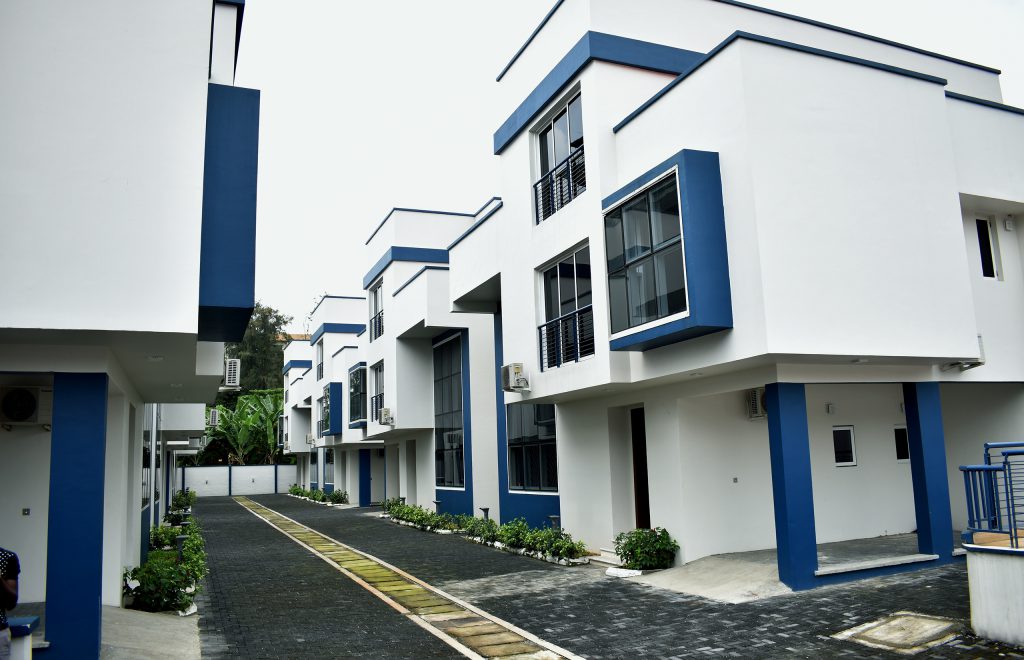 Subscribe To Our Newsletter