This stunning and magnificent estate is home to Twenty-Four Units 3 bedroom Terrace with BQ. Located in a desirable and tranquil site at Ogudu GRA PHASE III, Harmony Park Estate is a peaceful escape from everything substandard. The homes are upgraded to meet the caliber of ultra-modern properties.
Where else would you find an exquisite 4 Bedroom & BQ Terrace home has a thoughtful open plan layout, functional entryway, and sleek interior finishings?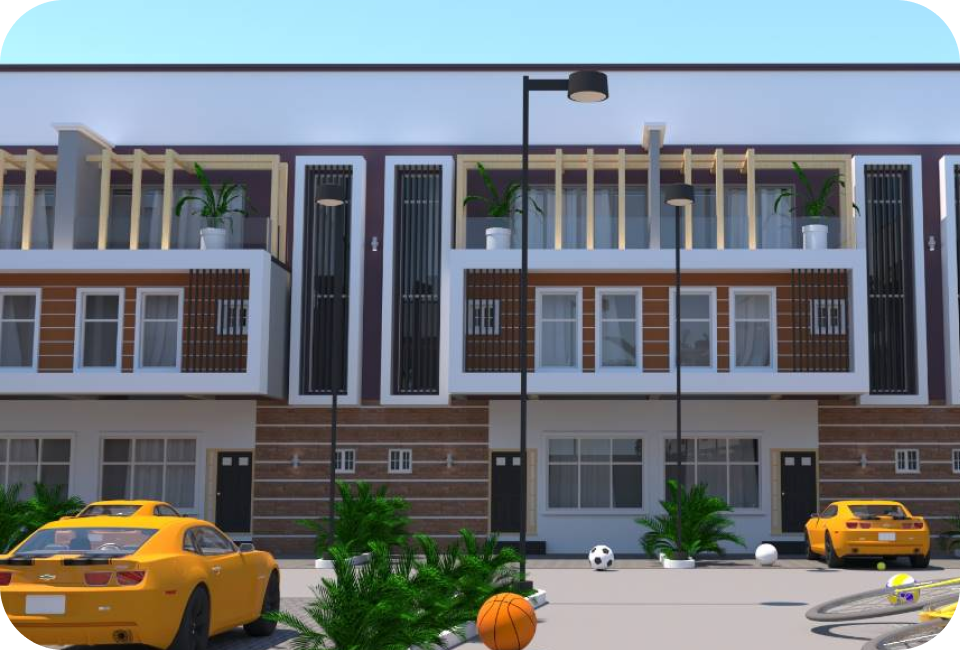 Harmony Park Estate is a multi-residential development capable of meeting the needs of the city's upper-class and expatriate population while offering luxury in an urban apartment setting.
24 Units, 3 Bedroom & BQ Terrace
24 Hours Electricity Supply