Imagine waking up to the feel of fresh breeze from a calm ocean sweeping through your skin followed by a relaxing sight of water waves and fresh vegetation, all these at the comfort of your residential environment.
With the tensed hustling and bustling of Lagos State, the Ostia Island Property experience is a dream come true. This exceptional Island located at Freedom way, Lekki Phase 1 doesn't just meet an ecofriendly environment, but also provides residential, commercial and recreational allocations. Think of buying a piece of land from this fast selling island as an avenue for you and your family to reside in a well secured ambiance; an avenue to establish your company in a productive environment with an added advantage of building a strong and new customer relationship within Ostia Island.  Serving a recreational function makes Ostia Homes a functionally balanced real estate developer. Our residents explores the opportunity to flex life at its best with friends and family without having to drive miles away.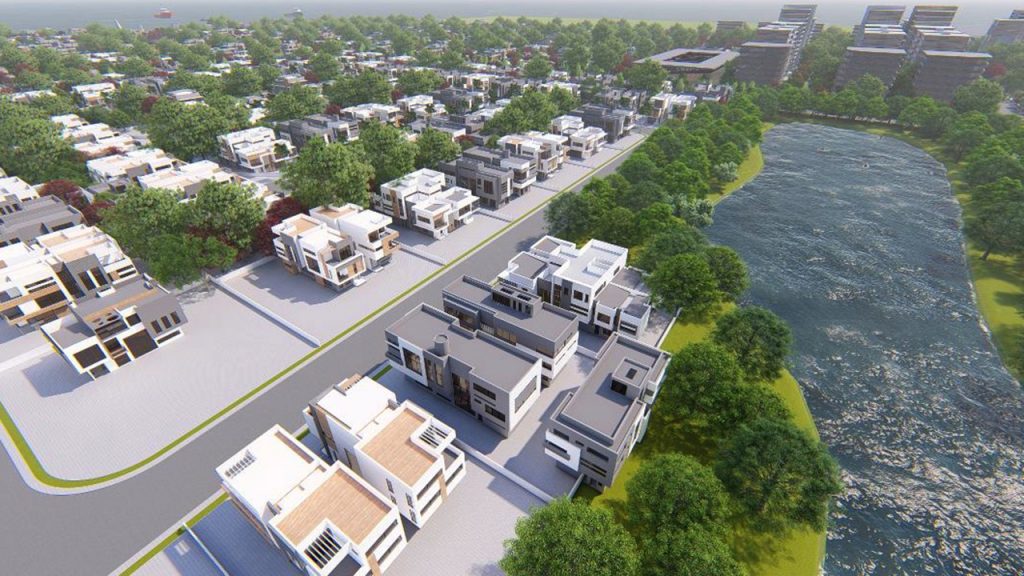 Additionally, Ostia Island offers a variety of amenities and facilities for residents to enjoy. These may include a community pool, parks and green spaces, fitness centers, and playgrounds for children. The island's location in Lekki Phase 1 also means that residents have easy access to nearby shopping, dining, and entertainment options.
For businesses, Ostia Island Property offers a great location to establish a company, with the added benefit of a productive and eco-friendly environment. The island's community atmosphere also provides opportunities for companies to build strong relationships with their customers and clients.
Overall, Ostia Island offers a unique opportunity for those looking for a well-rounded community that combines residential, commercial, and recreational options. With amenities, facilities, and easy access to nearby attractions, it is a great place to live, work, and play.
The best of Ostia Island is its super affordability feature. With only 78 million naira you are an island owner! You don't have to experience real estate luxury while tearing your pockets to shreds, our value for good living makes our properties affordable and yet outstanding.
Take some time out of your busy schedule to visit this property and we will be there to present your dream home to you.
To book an inspection embrace our contact options below. Remember creating high value remains our priority, buy a property from us and testify to our exceptionality.
Email: contact@ostia.com.ng
Phone: 09088858790, 09088858791